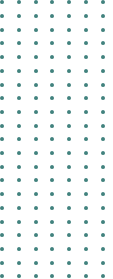 Research done by the Birmingham Assay office suggests that 20% of UK consumers avoid wearing jewellery because of allergic reactions caused by metals.
The exposure risk to metals used in jewellery production comes from the prolonged, direct contact of the skin with the product. The mechanism of sensitization comes from the potential migration of metal elements facilitated by the wearer's perspiration.
Further research suggests that 55% of consumers have worn an item of jewellery only once due to the item causing irritation or skin allergy. It also identified that 58% of consumers said they would not buy from a brand again if skin irritation occurred.
The same research suggests 82% of consumers would be more likely to buy a product from a brand that had its products tested to ensure it did not cause irritation or skin allergies. 52% of consumers said they would pay more for products tested to ensure they do not cause irritation or allergic reaction.
Allergy Assurance with AnchorCert Pro testing at Eurofins
Eurofins has collaborated with the Birmingham Assay Office to offer AnchorCert Pro a unique UKAS accredited testing methodology that identifies and measures a suite of 16 metallic elements that may cause allergic reaction dermatitis.
The AnchorCert Pro test can determine which elements are most likely to cause skin allergies and at what concentration within the article. Then the manufacturing process can ensure the finished piece is unlikely to cause an allergic reaction.
The Anchorcert Pro process does not require additional testing. The testing regime also delivers compliance with legislative requirements such as the EU Nickel Directive, Lead and Cadmium, RoHS, REACH and General Product Safety Regulations 2005 from a skin allergy perspective.
Benefits of the AnchorCert Pro allergy testing at Eurofins
Increased Sales: A UK High Street Retailer using the AnchorCert Pro testing methodology on their jewellery collection saw a 20% increase in sales.
Reduced Returns: The Retailer also saw returns due to the item causing an allergic reaction reduce to almost zero.
Increased Customer Confidence: Customers are looking to Retailers to go over and above their legal obligations when health and well-being are very much on the agenda.
Engaging the customer at the point of sale
To make consumers aware that the product is compliant with AnchorCert Pro, our customers can use the AnchorCert Protect logo.
Available to all brands and retailers that use the AnchorCert Pro test method, The AnchorCert Protect logo is a symbol of assurance that any article carrying its offers increased protection against skin allergies.
89%
OF PEOPLE SAY THEY HAVE WORN OVER HALF OF THEIR FASHION JEWELLERY ONCE OR TWICE.
55% SAY THIS IS BECAUSE THE ITEM CAUSE AN IRRATATION OR SKIN ALLERGY
58%
SAID THEY WOULD BE LESS LIKELY TO BUY FROM A BRAND IF IRRITATION OR SKIN ALLERGY HAD OCCURRED.
82%
SAID THEY WOULD BE MORE LIKELY TO BUY FROM A BRAND WHO HAD TESTED THEIR PRODUCTS TO ENSURE THEY DID NOT CAUSE IRRITATION OR SKIN ALLERGY.
52%
SAID THEY WOULD PAY MORE FOR PRODUCTS THAT HAVE BEEN TESTED TO ENSURE THEY DO NOT CAUSE IRRITATION OR ALLERGIC REACTION.
Related Eurofins Allergen testing
Fill the form to get the document
Why Eurofins Sustainability Services?

Specialist experience in leather, textiles, paper, packaging and plastics

Multiple testing facilities

Complete package from biodegradability to toxicity impacts and plant response
Can be linked with the microplastic analysis of degradant