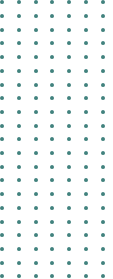 Industrial effluent treatment plants can be found at facilities that use large quantities of water and chemicals in manufacturing. Industries such as textile, leather, chemical, breweries, food and paper will typically have in house, or common (shared) effluent treatment plants.
Effluent treatment plants, in some cases, discharge directly to lakes and rivers and, if not well managed, have the propensity to cause significant pollution and damage to aquatic and human life. In many cases these plants are large, processing millions of litres of water per year and generate tonnes of sludge and concentrated, potentially toxic waste.
Although governments monitor these plants, the standards and quality of discharge can vary significantly across the world. In some cases, local standards are poor and enforcement insufficient or reduced through corruption.
With a high reputational risk potential for brands and retailers, some are now setting their discharge requirements or working with stewardship organisations such as ZDHC and Leather Working Group to set effluent discharge and management standards.
Eurofins Effluent Treatment Plant Audits
An effluent treatment plant audit specifically assesses the operation's management, process, controls, and performance. It also assesses the skills and competences of the operators and technical capabilities of staff. The parameters assessed will vary depending upon the design, but areas would include;
An assessment of the capacities of the plant in comparison with the production output of the facility to ensure the plant can accommodate typical effluent volumes.
Identify bypass lines (testing of wastewater from different tanks to compare the data, visit the factory periphery, etc.)
Monitor the drainage system of the factory and compare this with drainage plans, e.g. how the line goes from production to ETP, whether all the lines from production are well connected, if drainage condition is good, etc.
Ensure total wastewater volume is properly treated by doing comparison of a factory's total water consumption against the total amount of treated waste of four specific months, which are one month of peak season, one from off-peak season, the current month and one random month from previous 12 months.
Assess the skills of the person-in-charge/ operators of wastewater testing and the factory's capability to control the water quality parameters and other ETP parameters.
Check the availability of proper contingency measures (procedures, action plan) to ensure the factory can cope with emergencies
Look at testing regimes and in-house laboratory equipment for day-to-day monitoring purposes
Examine maintenance regimes and state of repair of equipment
Review the management and disposal or solid waste
Eurofins Effluent Treatment Training
The management and operation of an effluent treatment is a significant responsibility that requires skilled and experienced staff. Without appropriate operation by skilled employees, an ETP can cause significant environmental impact.
Eurofins offers an online training programme specifically designed to educate employees involved in the operation of an ETP.
The wastewater and effluent treatment plant operator training programme provides customised know-how and guidelines for ETP operators to ensure they run facilities safely, efficiently, and compliantly, with a particular focus on the management system of the ETP treatment plant.
We can work with clients to customise the ETP Operator Training Programme, better catering to your needs in terms of the standards and safety issues relevant to your plant.
Programme development
Training tailored to your specific needs in terms of ETP operational knowledge, skill and competencies
We can develop assessment criteria relevant to your plant's operation
Implementation
Our operator training is offered as an online course, allowing for maximum uptake and completion of the course
We can offer a regular review process ensuring the programme is delivered as expected
Contact details
Contact us today for your effluent treatment audit and training needs.
Fill the form to get the document
Why Eurofins Sustainability Services?

Specialist experience in leather, textiles, paper, packaging and plastics

Multiple testing facilities

Complete package from biodegradability to toxicity impacts and plant response
Can be linked with the microplastic analysis of degradant