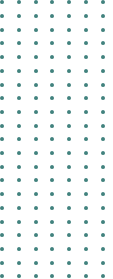 Every year 2.1 billion tonnes of waste are disposed to landfill. The impact of this is significant, with potentially toxic compounds from degrading materials leaching into the land, rivers, and oceans.
Much of this waste is generated post-consumer when packaging is disposed of. With the increasing volume of waste to landfill, we must consider product eco-design and focus on reducing waste, extending lifespan, post-consumer recycling, reducing virgin material, and the end-of-life impact of the materials and the packaging we use.
In some countries, such as Germany, it is now law that there should be the avoidance of packaging waste, recovery of waste that cannot be recycled and the reduction of waste via recycling. In addition, the UK's new plastic tax provides a financial driver to encourage the increased use of recyclable materials.
VerpackG Eurofins recyclability solution

Eurofins offers an assessment of recyclability that can validate recyclability claims that also comply with the German VerpackG (German Packaging Law).
The recyclability evaluation is performed on existing data sheets and specifications. The Eurofins team then independently contacts the packaging materials manufacturers and requests additional data sheets and specifications. This approach cuts down on time and expense, avoiding cost-intensive and time-consuming analyses of your packaging material. To validate the recyclability claims the materials are tested using material-specific criteria that can be categorised into three categories; infrastructure, sorting and recycling in line with VerpackG as defined below
Technical sortability and the existence of a recycling infrastructure
Technical sortability and the possible separability of the individual components
Exclusion of recycling incompatibilities
The assessment results area report and certificate with an indication of the product's recyclability, up to 100%.
Subsequent changes to the packaging process and its material will invalidate certificates, and the process will need to be repeated.
Cosmetics and personal care packaging
We support clients' quality control and risk assessment management procedures in the design, reuse, and valorisation of packaging for cosmetics and personal care consumer products, from the resin stage to the final packaging and during the life cycle of the product; including advising cosmetic manufacturers to establish their sustainable packaging safety assessment on
Packaging materials which fulfil legal obligations defined for food packaging like EU Framework Regulation (EU) No 1935/2004 and EU Plastic Regulation (EU) No. 10/2011
REACH declaration to certify the absence of substances of very high concern
EU waste directive 94/62/EC
Our analytical sustainable cosmetics packaging services include physical, stability and mechanical, toxicity and food contact testing as well as end-of-life testing.
Our recycling expertise
Significant expertise in the field of paper and packaging offering accredited testing, expert services and audits
All testing conducted in Europe by trusted laboratories against trusted protocols such as VerpackG
A focus on customer service, quality, and integrity
Industry pedigree with 58000 employees in 900 laboratory locations in 54 countries
Fill the form to get the document
Why Eurofins Sustainability Services?

Specialist experience in leather, textiles, paper, packaging and plastics

Multiple testing facilities

Complete package from biodegradability to toxicity impacts and plant response
Can be linked with the microplastic analysis of degradant