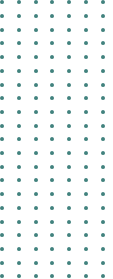 Thank you for visiting our website.
1. Controller information
The controller of your of any information obtained through the use of first-party cookies on this website (referred hereinafter as the "controller" or "Eurofins" or "we") is the Eurofins legal entity which webpage you are visiting (please browse to the "contact section" for details. The full list of Eurofins legal entities with contact details is available under the following link: https://www.eurofins.com/contact-us/group-directory-pdf/
This Cookie Notice sets out the basis on which all data that Eurofins collects on you through tracking technologies like cookies, web beacons or pixels, will be processed by Eurofins and provides you with information about these tracking technologies and especially about cookies. This information is intended to give you a better understanding of what cookies are and the role they play in your visit to our website. European legislation requires all sites that use cookies to ensure that you are well informed about this and that you give your express permission to collect and store information collected through the use of cookies.
If you have any questions regarding this Cookie Notice, if you want to lodge a request in relation to your personal information or reach out to the respective Data Protection Officer of legal entity which is in control of your information (for Eurofins legal entities which appointed Data Protection Officer as required under the respective data protection laws), please contact us via our dedicated contact point:
cookies@eurofins.com
2. Which information does Eurofins collect about me?
Eurofins may obtain information about you when you use this website.
The information we collect about you includes:
• your identity (such as Internet Protocol Address);
• device event information such as browser type, browser language, the date and time of your request and referral URL;
• your preferences such as language settings, website notifications, or alerts;
• your location;
• what content you view or pages you visit;
• search enquiries you make using our site search.
3. How does Eurofins collect information about me?