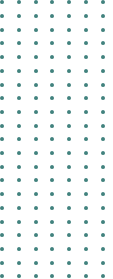 By focusing on products and materials manufactured in a way that does not deplete natural resources, create a negative impact on the environment, or harm people directly or indirectly involved, businesses embrace sustainability in a meaningful way.
Operating sustainably means understanding the impact at every stage of the product lifecycle from the selection of raw materials through manufacturing processes, retailing, use, disposal, recovery, and potential re-use.
Our mission is to deliver metrics, measurements, and validation services to those businesses and industries that want to demonstrate sustainable products, services and behaviours.
Providing accurate measurements and metrics enables our customers to make informed decisions about the products and materials they use while providing accurate and verifiable information to their customers.
Sustainability solutions for all areas of the consumer product supply chain
Why Eurofins Sustainability Services?
We are a leader in providing sustainability metrics and measurements in the form of testing, audits and analysis across a variety of business sectors.

We have expertise across sectors that includes food, agriculture, environment, materials, engineering, life sciences, construction, electronics, consumer products, cosmetics, packaging, clothing and footwear.
Our sustainability services are offered globally through our team of 61,000 people working out of 940 facilities in 59 countries.