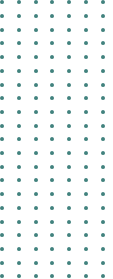 Sustainability is one of the most critical topics in business today and is driving sourcing, buying, manufacturing, marketing, retailing, and consumer behaviours. Global conferences such as COP26 dominate dialogue in Governments and consumer thinking, demanding ambitious targets. New legislation supports these targets to leverage positive change.
Legislation is not the only driver for the implementation of sustainability strategies. The European Business Review estimates that the sustainability market will be worth USD12 Trillion per annum by 2030, driven by the UN Sustainable Development Goals alone. Fortune Business Insights predicts that Investment from Government agencies coupled with the demand for sustainable products will see a compound organic growth rate (CAGR) of 20.3% until 2028. Forbes also sees leading companies using sustainability as a market differentiator to drive sales. Others also predict a 400% increase in the value of sustainable technologies in the next six years.
In summary, the market opportunity for sustainable products and services is substantial.
Sustainability starter pack
For many companies understanding how to develop and implement a credible sustainability strategy can be challenging. Knowing the important topics and beginning the process requires focus, understanding, and resources.
Our goal at Eurofins is to provide our customers with the products and services they need to make informed decisions about their business and strategies. We have developed a sustainability starter pack to help our customers begin their sustainability journey. This starter pack involves a materiality assessment.
Eurofins materiality assessment
A Eurofins materiality assessment is a structured exercise facilitated by our team to engage company stakeholders to find out how vital specific environmental, social, and governance issues are to them. The insight generated by this exercise can help to shape strategy, prioritize tasks and set goals.
The process involves:
Identifying and engaging internal and external stakeholders
Prioritizing topics against strategic objectives
Designing a materiality survey and engaging with stakeholders
Analyzing the feedback
Benchmarking the feedback against competitive peers
Plotting correlations and presenting the results to the management team
Defining key strategies and building an action plan that includes short term wins and long terms goals
Implementing the strategy
Communicating the strategy to your customers
Contact details
To start your sustainability journey, contact us for a consultation about our sustainability starter pack
Fill the form to get the document
Why Eurofins Sustainability Services?

Specialist experience in leather, textiles, paper, packaging and plastics

Multiple testing facilities

Complete package from biodegradability to toxicity impacts and plant response
Can be linked with the microplastic analysis of degradant