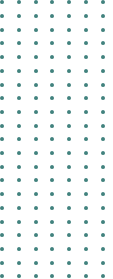 An allergy or intolerance is caused when our body's immune system reacts to a normally harmless substance, whether it be food or drink we intentionally ingest, something in our environment we breathe in, or from an article we come into contact with briefly or over a prolonged period of time, such as furniture, clothing or cosmetics.
Reactions to potential allergens are on the increase. Although it is not known exactly why, the most likely potential causes include improved hygiene, environmental factors such as pollution (especially in urban environments) and dietary changes.
Testing products for allergens is therefore an increasingly important part of a manufactures' social corporate responsibility (CSR) to comply with the increasing number of allergy-related global legislative requirements and to protect consumers and brands.
Consumer product allergen testing
When it comes to consumer products, evidence suggests that a selection of people can become allergic, or sensitised to leather, textiles and cosmetics, or more precisely the chemicals used in the manufacturing process.
Most chemicals are not bioavailable as they are not generally mobile, however, there are cases where chemicals are poorly bound and therefore more mobile, or there are chemicals on the surface that could be in direct contact with skin. In a general sense, the exposure risk to chemistry comes from the prolonged, direct contact of the skin in articles such as watch straps, jewellery, and footwear. The mechanism of sensitisation comes from the potential migration of unbound chemistry, often facilitated by the perspiration of the wearer.
Chemicals used in manufacturing that may have the propensity to cause sensitisation are substances such as fungicides, tanning agents and other substances such as allergenic dyes, formaldehyde resins, acids and alkalis, some plasticisers and solvents used in finishing systems.  When a person is sensitive to one of the chemicals identified the reaction seen is often a reddening of the skin, rashes, dermatitis, and eczema usually localised around the contact with the item.
To help our customers identify chemical sensitizers in consumer products we have developed a range of services. These include testing of jewellery, textiles and cosmetics.
Food, feed and wine allergen testing
Human incidence of allergies and intolerances to substances within food and drink is on the increase. The resultant symptoms in adults and children range from allergic reactions and intolerances which reduces quality of life, to life-threatening anaphylactic shock.
Food manufacturers must therefore provide details of food contents, additives and any cross-contamination risks and follow strict regulatory guidelines which vary throughout the world and this includes allergens. In the US for example, the "top 8" allergens must be listed in the ingredients list in accordance with The Food Allergen Labelling and Consumer Protection Act (FALCPA) of 2004, and in the European Union (EU) must comply with Regulation (EU) No 1169/2011.
Eurofins is a world leader in food, feed and wine testing and offers a wide range of accredited allergen testing for global regulatory compliance.
Eurofins allergy services
Fill the form to get the document
Why Eurofins Sustainability Services?

Specialist experience in leather, textiles, paper, packaging and plastics

Multiple testing facilities

Complete package from biodegradability to toxicity impacts and plant response
Can be linked with the microplastic analysis of degradant