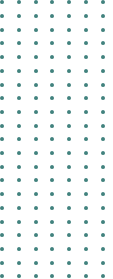 With the world's growing focus on sustainability and the sale and purchase of sustainable products, brands, retailers, and manufacturers are interested in ways to reduce cost, minimise impacts and reduce emissions. 
A detailed analysis of the inputs and outputs is required to fully understand the impact of product manufacturing. Many companies are choosing to use life cycle assessments to explore the detailed metrics of their operations and products.
What is a life cycle assessment (LCA)?
A life cycle assessment (LCA) is the detailed analysis of a product's complete life cycle concerning sustainability. Each part of a product's life cycle is catalogued from the extraction of raw materials to production; its inputs, transport, use and what happens to a product after use.
What are the benefits of a Eurofins Life Cycle Assessment (LCA)?
An LCA provides a detailed understanding of a product's sustainability credentials enabling companies to see the individual impacts and deliver improvements and savings. It can help shape policy, make product claims, deliver cost savings, influence design, and shape strategy.
An LCA can identify product or manufacturing aspects such as
Carbon footprint
Greenhouse gas emission (GHG)
Energy and water consumption
Emissions to land or air
Solid waste
Raw material impacts
Chemistry usage
What a Eurofins Life Cycle Assessment (LCA) can provide
Hotspot analysis and scenario planning for improvement
Hotspot analysis is the rapid analysis of a range of information sources the output of which can be used to identify and priorities potential actions.
A life cycle analysis (LCA) identifies the impacts of each material used to make a product which then enables the identification of hotspots; including in the context of environmental impact. Once identified, materials can be modified either through changes in suppliers or the selection of more sustainable alternatives.
Benchmarking of products
Provided that the same methodology and boundaries are used, the results of an LCA can benchmark similar products from different suppliers or compare alternative outcomes from the same supplier.
Credible reporting
An LCA can also be peer-reviewed by credible third parties to ensure its content is accurate. This enables sustainability claims and external reporting to be done with confidence and verifiable data.
Eurofins LCA Services
Eurofins CPT offers a range of Life Cycle Analysis services that can be used to deliver internal benchmarking exercises or more detailed third-party verified reports for claims and external publication. Our LCA services follow standard guidelines such as ISO 14040 and ISO 14044.
Eurofins Contact details
Find out more about Eurofins LCA services today.
Fill the form to get the document
Why Eurofins Sustainability Services?

Specialist experience in leather, textiles, paper, packaging and plastics

Multiple testing facilities

Complete package from biodegradability to toxicity impacts and plant response
Can be linked with the microplastic analysis of degradant