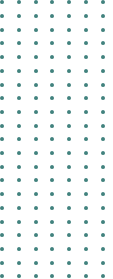 Sustainable footwear involves creating shoes that are not only durable and comfortable but also have a reduced impact on the environment throughout their lifecycle. This includes everything from sourcing materials to manufacturing processes, distribution, usage, and eventual disposal or recycling.
There are many factors affecting how sustainable a footwear product is and by considering them, companies in the footwear industry can make significant strides toward sustainability, helping to reduce environmental impact while also meeting the increasing consumer demand for responsibly made products.
Footwear impact calculator
To help footwear Brands and Retailers make assessments to identify potential hotspots and key sustainability improvement target areas within their supply chain, Eurofins | BLC offers a simple-to-use and cost-effective sustainable footwear environmental impact online calculator tool.
Impact calculator scope
The Impact Calculator evaluates the complete supply chain for a pair of shoes and its packaging. It provides users with the ability to analyse footwear profiles and comprehend possible environmental repercussions from distinct materials and components, manufacturing and sales locations, retail pathways, and the extent of customer use (wear).
Calculator tool methodology and rating
The Impact Calculator uses a combination of the environmental footprint impact assessment methods. The reported environmental impact indicators are
Climate change (referred to as 'Carbon footprint' in this tool)
Land use
Water use
The impact of a product is then ranked across four different rating scales, each of the above three indicators, plus an overall rating expressed as a normalised weighted average of all three impact categories.
A rank of zero stars indicates that a product has the highest environmental impact out of all possible shoe configurations in the same shoe type category. A rank of five stars indicates that a product has the lowest environmental impact relative to shoes in the same category.
This tool is intended to be used as a screening tool. The Impact Calculator estimates a product's environmental footprint based on LCA principles but does not replace a full LCA study.
Benefits of the sustainable footwear impact calculator tool
Internet-based, eliminating the need for any software
Flexible payment options with either 'Pay-As-You-Go' or subscription-based service
Rapid assessment completion is possible in mere minutes
Provision of meaningful data that can create action points
User-friendly design requiring no specific expertise
Cost-effective solution for sustainability assessments
Eurofins related sustainable footwear services
Fill the form to get the document
Why Eurofins Sustainability Services?

Specialist experience in leather, textiles, paper, packaging and plastics

Multiple testing facilities

Complete package from biodegradability to toxicity impacts and plant response
Can be linked with the microplastic analysis of degradant