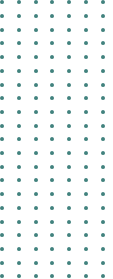 Indoor volatile emissions from materials such as floorings, insulation, wood, sealants, paints, varnishes, furniture, and mattresses are a key concern for human health. Emissions including volatile organic compounds such as DMFU, formaldehyde, and carbon disulphide are some of the most concerning.
The use of chemicals in processing can also contribute to poor air quality due to volatiles (VOCs). Worker safety is also compromised when adequate ventilation and filtration systems are not employed.
Eurofins Indoor Air Comfort Product Certification
To enable our customers to assess emission performance and make positive claims about their products, we have developed the "Eurofins Indoor Air Comfort Gold" certification scheme.
The concept is that the Eurofins Internal Air Comfort (IAC) Gold Standard covers all European VOC emissions requirements making it a best-in-class test. Products that fulfil IAC Gold automatically achieve all the other requirements.
The Process and Scope
The certification is based upon a contract that requires annual testing and inspection, that must be carried out at Eurofins Product Testing A/S.
Many customers have adopted the standard that produces resilient and textile flooring materials, insulation, paints, varnishes, wood, sealants, and furniture. Eurofins has certified hundreds of companies and products using the IAC standard.
Benefits of the IAC certification at Eurofins
Use of the IAC Gold seal on approved products
Promotion of products on the Eurofins IAC Gold website listings
One test set-up and report that combines all requirements
Compliance with legislation relating to emissions and VOCs in products
Improved worker safety
Contact details
Contact us today for more information about Eurofins IAC Gold certification.
Fill the form to get the document