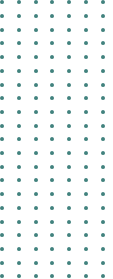 Chrome tanning is used in the production of over 75% of leather products worldwide with higher values attributed to the footwear and clothing industry. This tanning process uses chrome III (chromium III, Cr6)  which can form traces of chrome VI (chromium VI), a banned/restricted substance that is highly regulated due to its carcinogenic properties.
Due to the complex nature of chrome VI formation, its risk management can be challenging, but for manufacturers, brands and retailers ensuring their products are Chrome VI-free is essential.
Digital Chrome VI Risk Profiler Tool
The Eurofins leather competence centre understands the contributing factors to chrome VI formation. The Eurofins team has developed a digital risk profiler tool to help customers assess the risk of chrome VI (Chromium VI) formation in leather from their suppliers.
The Chrome VI Risk Profiler Tool is a web-based tool that enables a retailer to assess, rate and manage the risk of chromium 6 formation in a supplier's leather. The digital tool provides a dashboard of leather suppliers and scores their risk.
Driving improvements
Suppliers that score poorly on the Chrome VI Profiler can adapt their process to reduce risk and achieve a better score and approved status.
Why use the chrome VI risk profiler?
Demonstrates that compliance is taken seriously
To assess chrome VI risk within the supply chain
Helps to identify where chrome VI audits may be needed
Helps to formulate an intelligent testing plan (which suppliers, volume, frequency etc.)
The individual category scores help to identify which areas of manufacturing require improvement/attention
An education piece/training process for the brand and its' suppliers
Easy to use
Contact Eurofins today for a demonstration of the Chrome VI Profiler tool.
Eurofins sustainable leather services
Fill the form to get the document
Why Eurofins Sustainability Services?

Specialist experience in leather, textiles, paper, packaging and plastics

Multiple testing facilities

Complete package from biodegradability to toxicity impacts and plant response
Can be linked with the microplastic analysis of degradant