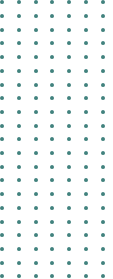 Toxicology is the scientific study of adverse effects chemicals have on living organisms. Toxicology Risk Assessments provide assessments of risk based on known concentrations of hazardous chemicals and intended use.
An evaluation of risk is becoming an increasingly important thought process for legislators and policymakers. Risk assessments are a necessary part of certain specific standards as an essential tool for evaluating product safety. Specific projects also require the services of a qualified professional, certified by the US Toxicology Society and a board-certified toxicologist. California Proposition 65 is an excellent example of a law that mandates this service. In addition, many global toy standards require specific toxicological assessment services.
How can Eurofins help
Eurofins specialist toxicologist services include:
Proposition 65 labelling advice
Labelling of Hazardous Art Materials Act (LHAMA)
Federal Hazardous Substance Act
16 CFR 1500 Hazardous Substances and Articles
Hazardous Product Act RSC 1985
Consumer Chemical Container Regulations 2001
Toy Regulations (SOR 2011-17)
Canada Consumer Product Safety Act SC 2011
Directive 1994/45/EC
Directive 67/548/EEC: "DSD"
Directive 2006/121/EC
EN 71/9 Directive 1999/45/EC:  Dangerous Preparation Directive. "Toy"
Regulation (EC) No 1907/2006: REACH
Regulation (EC) No 1272/2008 on classification, labelling, and packaging (CLP) of substances and mixtures.
Toxicological Risk Assessment (TRA)
Safety Data Sheets (SDS)
Cosmetic Product Safety Report (CPSR)
SVHC (REACH)
California Proposition 65 (CA PROP 65)
U.S Washington State: Children's Safe Product Art
U.S Vermont State: Chemical Disclosure Program
U.S Oregon State, Minnesota State, New York State: Toxic-Free Kids Acts
Benefits of Eurofins Toxicology Services
Compliance to global legislation
Maintain brand reputation
Ensure consumer confidence
Reduced legal violations, fines, returns and reworks
Worker and consumer safety assured
Contact details
Contact us today for all your toxicological assessment needs.
Fill the form to get the document
Why Eurofins Sustainability Services?

Specialist experience in leather, textiles, paper, packaging and plastics

Multiple testing facilities

Complete package from biodegradability to toxicity impacts and plant response
Can be linked with the microplastic analysis of degradant