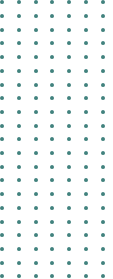 Training is the best way of developing skills and knowledge within your staff. Training can increase staff motivation, drive better retention, higher productivity, and reduce errors.
Understanding the different aspects of sustainability can be challenging, so our short courses are an excellent way of delivering specialist knowledge to your people.
Eurofins Sustainability Training Format
Eurofins offers training in three different formats.
In-person training on our scheduled courses
Corporate training that is dedicated to your company and can be at your site
Online through our digital training platform
Note availability of courses may vary depending on location.
Eurofins Training Courses
Chemical compliance and product safety – this course will guide you through important global legislation, chemical understanding and your obligations (1 day)
Sustainability in the leather supply chain – This course covers traceability, sourcing, chemical management, waste and sensitivities within the leather supply chain (1 day)
Chemical management – this provides details of chemical management best practice and is ideal for manufacturing plants wanting to create a safe and efficient working environment (1 day)
Chem-MAP approved technician – technicians who manage chemicals at the manufacturing facilities can become Chem-MAP Approved Technicians (CATs) through successfully completing online training modules and assessments.
Wastewater treatment – this online training is designed for operators who want to understand more about the effective management and operation of wastewater treatment facilities. (online)
Social and Labour Convergence Program (SLCP) – we are an SLCP-approved trainer and can provide an introduction to the essential elements of social compliance (online or in-person)
Managing health and safety in a factory – a tailored course covering all the essential elements of managing health and safety if a factory environment.
Eurofins Contact details
Find out more about Eurofins training services
Fill the form to get the document
Why Eurofins Sustainability Services?

Specialist experience in leather, textiles, paper, packaging and plastics

Multiple testing facilities

Complete package from biodegradability to toxicity impacts and plant response
Can be linked with the microplastic analysis of degradant