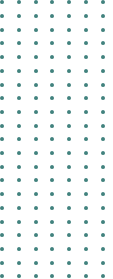 Consumers are becoming increasingly aware of sustainability and are demanding more sustainable and socially responsible products. GOTS is the leading standard for organic textiles globally, providing consumers with confidence in the products they buy and encouraging more sustainable practices throughout the textile industry.
Why GOTS Certification?
The Global Organic Textile Standard (GOTS) is an internationally recognised certification that aims to ensure the organic status of textiles, from the harvesting of raw materials to environmentally and socially responsible manufacturing processes.
Established in 2006, GOTS is the result of a collaboration between key industry stakeholders, including the International Working Group on Global Organic Textile Standard, and has become the worldwide leading standard for organic fibres.
GOTS certification covers the entire supply chain of organic textiles, including the production, processing, manufacturing, packaging, labelling, export, import, and distribution of certified organic products. Its dual mission is to define global requirements that ensure the organic status of textiles, and to provide a reliable certification system for consumers to trust.
Eurofins is accredited to provide GOTS third-party certification
The Global Organic Textile standard verifies that the products are of organic origin and manufactured along the value chain with high social, environmental and chemical requirements, as well as complete transparency and traceability.
Eurofins Textile and Footwear Testing is accredited at Spanish level to provide independent third-party certification to the GOTS.
Key aspects of the Global Organic Textile Standard include
Organic Fiber Content
GOTS-certified products must contain a minimum of 70% certified organic fibers. The remaining 30% can be non-organic natural fibers or synthetic fibers, but there are restrictions on the types and proportions allowed.
GOTS environmental criteria
GOTS has strict environmental criteria along the entire supply chain, including restrictions on the use of toxic chemicals, wastewater treatment, and energy and water conservation measures.
GOTS social criteria
GOTS-certified facilities must meet key social criteria based on the International Labour Organization (ILO) conventions, such as no forced or child labour, safe and hygienic working conditions, fair wages, and reasonable working hours.
Third-party GOTS certification and inspection
To become GOTS-certified, textile processors and manufacturers must undergo a rigorous inspection and certification process by an independent, third-party organisation such as Eurofins. Annual inspections are required to maintain the certification.
Benefits of third-party certification provided by Eurofins
Benefits of Eurofins Global Organic Textile Standard certification
Eurofins can provide chemical analyses for GOTS Goods and their accessories. Given our extensive experience in textile and footwear analysis and our knowledge of GOTS requirements as a Certification Body, Eurofins' Spanish laboratory can help manufacturers and brands analyse the risk parameters of GOTS products and accessories
Increased consumer confidence in textile products
Transparency and traceability; GOTS certification provides rigorous traceability throughout the supply chain, with the use of Transaction Certificates (TC) thus increasing transparency and enabling consumers to make informed choices
Differentiation; companies that obtain GOTS certification can differentiate themselves from their competitors and demonstrate their commitment to sustainability and social and environmental responsibility
Meets the requirements of major brands
Eurofins are a globally recognised network of accredited laboratories
Textile Exchange
Eurofins is also able to provide third-party certification for Textile Exchange standards including Global Recycling Standard (GRS), Recycling Claim Standard (RCS), Content Claim Standard (CCS) and Organic Content Standard (OCS).
Find out more about our Textile Exchange standards and certification offered by Eurofins Sustainability services.
Related Eurofins cotton and sustainability services
Fill the form to get the document
Why Eurofins Sustainability Services?

Specialist experience in leather, textiles, paper, packaging and plastics

Multiple testing facilities

Complete package from biodegradability to toxicity impacts and plant response
Can be linked with the microplastic analysis of degradant