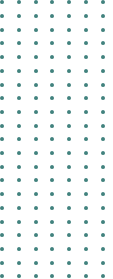 Legislative drivers for sustainability in buildings mean that manufacturers of building products are needing to innovate to create new, sustainable and reusable products. Sustainable building products and/or smart building products tend to not be covered, or not fully covered by building standards.
Eurofins is a Technical Assessment Body (TAB) providing manufacturers with a route to market for non-standard building products.
CE marking non-standard building products
In Europe, many building products and especially sustainability-related ones, do not have a harmonised product standard (hEN) which falls under the scope of the Construction Products Regulation (EU) 305/2011 (CPR). The CPR also does not identify reusable construction products.
When this happens, the route to CE Marking can be achieved voluntarily by a manufacturer based on the European Assessment Document (EAD).
The EAD route can then be used to get a European Technical Assessment (ETA), and in turn, the ETA can be used to obtain a CE Mark.
European Technical Assessment (ETA)
An ETA is valid for a specific manufacturer and product, for an infinite time period.
While it is valid in all European member states and those of the European Economic Area, it is also often accepted as technical documentation in other parts of the world.
Benefits of an ETA
Market access for non-standard products
Aids sustainable green deal and digital decade goals
Supports innovative building products through quick access to market
Clear commercial benefits offset the cost by positively impacting sales, market share and Brand reputation
Transparent, impartial alignment with existing standards
Recognition beyond Europe
Eurofins Technical Assessment Body (TAB)
Eurofins Expert Services Oy (previously known as VTT Expert Services) is a Technical Assessment Body, a member of the European Organisation for Technical Assessment (EOTA) and Notified Body No. 0809 for Regulation (EU) No 305/211 – Construction products in the AVCP classes 1+, 1 and 2+.
As such we can help you CE Mark your building product(s) in a cost and time-efficient manner for market access.
Eurofins sustainable building services
Fill the form to get the document