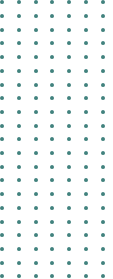 The ability to trace products and materials back to their source is essential for business credibility. It has been a requirement in the food industry for many years, and today legislation is being introduced or proposed for many other sectors.
This need for supply chain traceability and transparency is driven by environmental, social and governance issues affecting supply chains. These include deforestation, pollution, animal welfare, worker safety, social exploitation, geopolitical issues, pollution, chemical contamination, and legislative compliance.
Today, it is expected that retailers know their direct and indirect suppliers.  This means many companies must identify thousands of tier 1,2,3, 4… suppliers. This is to become a legal requirement in several US states, the UK and Europe. It will be a requirement for investors, and important for consumers and other influential stakeholders.
Eurofins Supply Chain Mapping and Risk Assessment Service
Eurofins supply chain mapping service helps your business establish traceability and transparency. This is crucial for making long-term supply decisions and delivers confidence when developing policy, communicating to your customers, or reporting performance.
Supply Chain Risk Assessment
Mapping your supply chain will provide transparency and help understand the risk posed by suppliers will deliver the true benefit. As part of the mapping service, we also offer a regional assessment upon completion of the supply map.
Supply Chain Mapping Support Package
Eurofins has developed supply chain mapping software to help you understand your supply chain and where the connections are. Our tool includes an interactive geographical map identifying locations and functions within your supply chain footprint. We use our industry expertise to complete a risk analysis of activity hotspots within your supply chain.
The mapping team will produce a visual report and provide an onsite presentation of your information to your chosen internal stakeholders. The supply chain map will include supplier relationships and visualised flow of materials The project package will also provide a one-year licence for the mapping software to enable detailed interrogation of the maps created. This can be used to make informed sustainable sourcing decisions, respond to scrutiny and ensure compliance with legislation.
Validation of Locations
The mapping tool uses a digitized questionnaire tailored to be relevant to the manufacturing supply chain targeted. The digital questionnaire is designed so that each supplier must identify and engage their own suppliers, ensuring the questionnaire cascades further up the supply chain. Using this technique, and with the support of the customer, we have been successful in penetrating beyond tier 2,3 and 4 suppliers.
To validate the data, we check the responses to ensure they are typical for the industry. We also review the responses to ensure they are specific to the industry and confirm the supplier locations using our graphical maps.
Onsite Validation of Location
As an additional project, we can send inspectors to the sites identified to provide either a confirmation of location or a more detailed supplier audit if required.
Eurofins Risk-Mapped Supply Chain Mark
We offer clients a risk mapping supply chain service to map their supply chains and assess key sustainability risks. Once completed, our clients can use our Risk-Mapped Supply Chain Mark.
Eurofins Risk-Mapped Supply Chain Mark is an effective way to demonstrate enhanced traceability in your supply chain and show a commitment to understanding key sustainability risks that might exist. The mark may be used in B2B and B2C communications subject to our terms and conditions.
Contact details
Contact us today to bring transparency to your supply chain.
Fill the form to get the document
Why Eurofins Sustainability Services?

Specialist experience in leather, textiles, paper, packaging and plastics

Multiple testing facilities

Complete package from biodegradability to toxicity impacts and plant response
Can be linked with the microplastic analysis of degradant