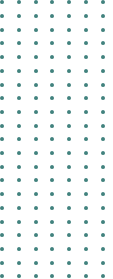 Organic cotton is defined as cotton that is grown organically from non-genetically modified plants without synthetic and persistent agricultural chemicals like fertilizers and pesticides.
Nonorganic cotton accounts for approximately 15% of the world's pesticide consumption, which is reputed to be more than any other crop. For this reason, and the increasing sustainability trend, there is more interest in an organic alternative that has less impact on the environment.
Despite this apparent growing trend to produce organic cotton, it still only accounts for approximately 1% of the global production. This is a low production volume when considering how many products are marketed as organic.
Unfortunately, the reality is that the organic cotton industry has the propensity to have a substantial misrepresentation of claims. This is evidenced by several investigations and press articles that have exposed fraud in the industry.
Non-GMO cotton
For this reason, claims must be verified through independent measurements and assessment. Eurofins testing services support our customers and ensure authentic claims about products and materials can be made. Our GMO analysis of cotton seeds and chemical analysis can confirm the absence of toxic, synthetic pesticides, heavy metals, and other restricted chemistry.
Our GMO testing is based on ISO/IWA 32:2019 "Screening of genetically modified organisms (GMOs) in cotton and textiles", which was developed as a widely accepted testing method for GMO detection in cottonseed, leaf, cotton fibre and cotton fibre-derived materials.
Our network of laboratories is one of the few that can test all the chemical parameters of GOTS as well as GMOs according to ISO/IWA 32:2019, which Global Organic Textile Standard (GOTS) developed, the Organic Cotton Accelerator (OCA) and Textile Exchange to create a standard among laboratories worldwide on GM cotton screening along the organic cotton value chain.
Eurofins expertise
Significant expertise in the field of non-GMO testing
All testing conducted in Europe by trusted laboratories against GOTS protocols
Part of the Global Organic Textile Standards (GOTS) proficient laboratory list
Over 200+ pesticides were screened as part of the assessment
Contact details
To get your supply checked to confirm its non-GMO cotton, contact one of our experts today.
Eurofins sustainable cotton services
Eurofins offers a range of additional services related to sustainable cotton
Global Organic Textiles Standard (GOTS)
Global Recycled Standard (GRS)
Fill the form to get the document
Why Eurofins Sustainability Services?

Specialist experience in leather, textiles, paper, packaging and plastics

Multiple testing facilities

Complete package from biodegradability to toxicity impacts and plant response
Can be linked with the microplastic analysis of degradant