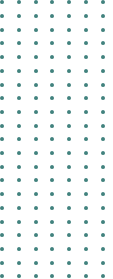 Compliance with brand restricted chemical requirements is now an essential part of material manufacturing and product supply. To achieve a stable and conforming product, the responsible management of chemicals is a critical element of sustainable business practice. In addition, brands and retailers are concerned about the upstream chemical inputs into materials and how they impact people and the environment.
Without an effective chemicals management system (CMS), manufacturers of materials and products will likely experience compliance (RSL) issues relating to chemical failures. This will most likely be in highly regulated jurisdictions (Europe and the US as examples) or with brand/retailer customers with strict chemical compliance specifications. As such, the demand to provide visibility on how to manage chemicals is increasingly more apparent.
Restricted substance failures in materials and components can negatively impact business both in the form of the direct cost of a recalled product and the additional resource required for corrective action. In addition, (depending on the failure), there is potential damage to brand reputation and value.
Chem-MAP Chemical Management Audit for Manufacturers of Materials and Products
Through the Chem-MAP® programme; Eurofins | BLC can support manufacturers in identifying and correcting RSL failures and support the development and implementation of a robust Chemical Management System that can manage all chemical inputs.
Chem-MAP provides a flexible approach to capacity building for responsible chemical management and ultimately positions brands and retailers to implement reliable chemical sourcing strategies within their material supply chains. In this programme, staff can become Chem-MAP approved manufacturers can achieve Chem-MAP approved technician status.
The Chem-MAP audit scope
This audit focuses on chemical management and the effectiveness of implementation in the global supply chain. The Chem-MAP chemical management audit includes;
General observations/management
Regulations and permits
Structure and content of the chemical management policy
Alignment of policy with corporate philosophies
Document control
Chemical purchasing & procurement
Chemical supply chain transparency
Use of chemical Inventory Logs (CIL)
Storage and handling of chemicals
RSL and MRSL awareness
Testing regimes
Failure management and corrective action
Effectiveness of the communication of policy and process (internally and up the supply chain)
Material procurement
On-boarding process for new suppliers (and or materials)
Policy review process and frequency
Future-proofing (changes in industry direction and or legislation)
Global perspectives
Training of technicians
Contact
To become a Chem-MAP approved manufacturer, contact one of our chemical experts for a consultation.
Fill the form to get the document
Why Eurofins Sustainability Services?

Specialist experience in leather, textiles, paper, packaging and plastics

Multiple testing facilities

Complete package from biodegradability to toxicity impacts and plant response
Can be linked with the microplastic analysis of degradant