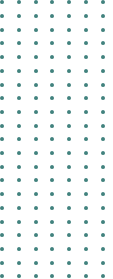 Chem-MAP is a family of chemical management tools and services that eliminates harmful chemicals from supply chains.
Eliminating harmful chemicals from supply chains
Compliance with brand-restricted chemical requirements is necessary for material manufacturing and product supply. Brands and retailers are concerned about the upstream chemical inputs into materials and how they impact the people and environment. To achieve a stable and conforming product, responsible management of chemicals is a critical element of sustainable business practice.
Solutions for Chemical Manufacturers and Formulators
We offer our approved partner programme for chemical manufacturers, which provides conformance to Zero Discharge of Hazardous Chemicals (ZDHC) levels 1,2 & 3. This ensures that chemical formulations comply with the ZDHC MRSL 2.0, providing complete chemical testing of risk assessed chemical formulations, combined with an in-depth audit of the chemical manufacturing sites by staff experienced in chemical manufacturing protocols.
MRSL Testing
For our customers that want to test chemicals for MRSL compliance, we offer comprehensive testing or a risk-assessed chemical screening offer.
Manufacturers of Materials and Products
For our manufacturing customers, we offer chemical management support in the form of training and advice on effective chemical management and a chemical management audit for those that want third party validation of their processes and procedures. In this programme, staff can become Chem-MAP approved manufacturers and achieve Chem-MAP approved technician status.
For Brands and Retailers
The effective management of chemical risk in products can be challenging for brands and retailers. For some, it can be challenging to know where to start and what level of diligence is required. Chem-MAP provides a structured, module-based solution to building a chemical management strategy.
Module 1 – A chemical management audit that assesses the effectiveness and accuracy of the brand or retailers' strategy
Module 2 – A benchmarking and gap analysis that compares the brands' management processes against its peers, best practice, and legal requirements.
The result is a report that provides a comprehensive evaluation of the brand's strategy and a route map to deliver improvements and achieve an industry leader status.
This is an ideal product for those who want to benchmark their current position, seek investment funding to assess risk in an acquisition scenario.
Vegan Verification
The Chem-MAP family also includes a vegan verification service. This service uses various advanced screening techniques to verify that a product is 100% vegan. For further information, click this link.
Fill the form to get the document