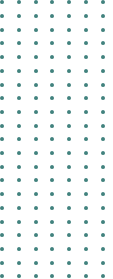 Air pollution is a crucial concern for a sustainable planet. Accordingly, it is a key topic for the World Health Organisation, which is committed to improving air quality as a direct result of human activity. Industrial facilities, including manufacturers of textiles, leather and synthetic materials, are common sources of air pollution. Pollutants of major public health concern include particulate matter, carbon monoxide, ozone, nitrogen dioxide and sulphur dioxide. Outdoor and indoor air pollution cause respiratory and other diseases and are sources of morbidity and mortality.
World Health Organisation (WHO) data show that almost all of the global population (99%) breathe air that exceeds WHO guideline limits and contains high levels of pollutants, with low- and middle-income countries suffering from the highest exposures.
Air quality is closely linked to the earth's climate and ecosystems globally. Many of the drivers of air pollution are also sources of greenhouse gas emissions. Policies to reduce air pollution provide a win-win strategy for the environment and health concerns, reducing the burden of disease attributable to air pollution and contributing to the near- and long-term mitigation of climate change.
The use of chemicals in processing also contributes to poor air quality due to volatiles (VOCs). Many chemicals are lost to the atmosphere as emissions cause localized air pollution and longer-term issues with generalized air pollution. Worker safety is also compromised when adequate ventilation and filtration systems are not employed.
Emissions and VOC testing with Eurofins
Eurofins have a range of services to support air emissions carried out at our dedicated laboratory in Germany, which has Notified Body status.
Analytical emissions testing of textile finishing chemicals to give chemical emission factors per kg of chemical auxiliary. We can test processing chemicals using processing conditions (temperature etc) to determine the emission in terms of mg C or S/m3 and relate this emission per unit weight of chemical.
On-site stack measurements at factory level (Notified Body status). Benefits include compliance with environmental legislation
Collect data for emissions inventory compilation
Calibrate continuous emission monitoring systems (CEMS)
Collect data for environmental impact assessments
Collect data to assess process efficiency and process control
Evaluate the performance of a pollution-control device (abatement system)
On-site factory audits to support improvement programmes
Process optimisation to reduce emissions
Support with process optimisation and re-design to minimise emissions.
Emissions forecasting – software to provide theoretical air emission assessment allowing for scenario planning.
VOC testing for restricted chemical specifications.
Occupational air quality standards support
Air Quality Certification (Indoor Air Comfort)
Eurofins offers Indoor Air Comfort Gold Certification to enable our customers to assess emission performance in line with European emissions requirements and make positive claims about their products.
Benefits of Emissions testing at Eurofins
Compliance with legislation relating to factory emissions and VOCs in products
Improved worker safety
Cost savings due to minimized chemicals to control emissions
Scenario planning using software tools
Determine process efficiency and save money
Contact details
Contact us today for all of your emissions testing needs.
Fill the form to get the document
Why Eurofins Sustainability Services?

Specialist experience in leather, textiles, paper, packaging and plastics

Multiple testing facilities

Complete package from biodegradability to toxicity impacts and plant response
Can be linked with the microplastic analysis of degradant