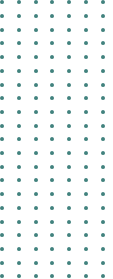 All companies doing business in California need to comply with Proposition 65 (The Safe Drinking and Toxic Enforcement Act, 1986) overseen by the Office of Environmental Health Hazard Assessment (OEHHA). Prop 65 is a consumer "right to know law", which requires all business to give "clear and reasonable warning" if chemicals "known to the state to cause cancer or reproductive toxicity" are present in products.
This law affects products sold or distributed within California and includes all consumer products such as softlines (textile, leather, and synthetics), electronics, toys, cosmetics, household products and food. Importantly, this also includes e-commerce.
The list of Prop 65 chemicals is extensive, with over 900 chemicals, many of which are known to be present within consumer products.
The law requires mandatory labelling of products to warn consumers if a listed chemical is detected in concentrations above an established safe harbor limit. Failure to comply can result in the issue of violation notices and associated financial penalties, which can be significant
Navigating through this complex legislation is complicated. This is not a content limit law (Like REACH), and for most chemicals, an exposure requirement is set rather than an absolute content requirement. The exception is where a legal settlement has defined a limit for a specific chemical, such as Lead and Phthalates.
Eurofins has a team of qualified toxicologists, including a board-certified toxicologist, and specialist chemists that can support through this challenging legislation. Eurofins has a range of packages to support you with Prop 65 decisions.
California Proposition 65 Testing Services include 
Package 1: Basic settlement testing – We can support by testing products for all known settlement chemicals. These chemicals which have been subject to a settlement case and can be tested to a defined limit.
Package 2: Smart screening. This is a screening methodology to detect multiple chemicals of concern within Prop 65
Package 3: Toxicologists support exposure assessments to support with warning requirements and supporting with determining "No Significant Risk levels (NSRLs) and Maximum Allowable Dose Levels (MADLs) in the absence of OEHHA derived Safe Harbor Levels.
Why Eurofins
We are experts in product testing and compliance, and we understand the challenges of navigating difficult product legislation. California Proposition 65 is a challenging requirement and complex to interpret without specialist support and we can help by using simple language and easy to interpret results and findings. We can work with you to design a valuable and cost-effective risk-based testing program using Smart testing principles. If chemicals are detected we can provide a fully comprehensive range of services around exposure risk and labelling with a board-certified Toxicologist (via the American Board of Toxicology, a strict requirement to offer toxicological services within the State of California).   Should results indicate the presence of controlled chemicals then we can also support with supply chain engagement, root cause analysis and management of replacement chemistries.  
Fill the form to get the document
Why Eurofins Sustainability Services?

Specialist experience in leather, textiles, paper, packaging and plastics

Multiple testing facilities

Complete package from biodegradability to toxicity impacts and plant response
Can be linked with the microplastic analysis of degradant