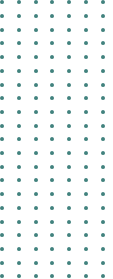 In recent years, there has been an increase in environmental and social awareness among consumers, and this is reflected in their purchasing choices. Companies in the textile industry are responding to this demand by implementing more sustainable practices and obtaining globally recognised sustainability certifications.
Textile Exchange
Textile Exchange is a global non-profit organization that promotes and advocates for adopting more sustainable practices in the textile industry. Founded in 2002, Textile Exchange focuses on minimising the negative environmental and social impacts of textile production and consumption by offering various standards and certifications, which serve as benchmarks for sustainability in the industry.
Eurofins is accredited to provide GRS, RCS, CCS and OCS third-party certification
Eurofins Textile and Footwear Testing is accredited at Spanish level to provide independent third-party certification to Textile Exchange standards for companies who wish to improve their production practices and processes to reduce their environmental and social impact; giving consumers the confidence that the products they purchase are environmentally and socially responsible.
Key aspects the standards focus on include; Input verification, chain of custody, on-site audits, labelling and communication, and GRS also environmental and social criteria. Textile Exchange standards and third-party certifications from Eurofins Sustainability Services are detailed below.
Content Claim Standard (CCS) Certification
The CCS is a voluntary standard that sets requirements for tracking and verifying the content of a specific raw material input in finished textile products. It is designed to provide brands, manufacturers, and consumers with a credible and transparent way of ensuring that the claims made about a product's material content are accurate. This standard is used as a key document for all other Textile Exchange Standards
Global Recycling Standard (GRS) Certification
The GRS is a voluntary international standard that sets the requirements for third-party certification of traceability chain of custody, recycled content, responsible social and environmental practices and restrictions on the use of hazardous chemicals. The minimum recycled content allowed is 20%.
Recycled Claim Standard (RCS) Certification
The RCS is a voluntary international standard that establishes requirements for traceability, recycled content, restrictions on the use of hazardous chemicals and chain of custody of recycled contents. The minimum recycled content allowed is 5%.
Organic Content Standard (OCS)
The OCS is a voluntary standard that verifies the presence and amount of organic material in a final product. It provides a chain of custody system, tracking the organic content from the source to the final product. The OCS applies to any non-food product containing 5-100% organic material, ensuring that the product has the correct percentage of organic content claimed on the label.
Benefits of third-party certification provided by Eurofins
Benefits of Eurofins Textile Exchange Standards certification
Increased consumer confidence in products with your supply chain and consumers
Transparency and traceability; certification provides rigorous traceability throughout the supply chain, increasing transparency and enabling consumers to make informed choices
Differentiation; companies that obtain certification can differentiate themselves from their competitors and demonstrate their commitment to sustainability and social and environmental responsibility
Meets the requirements of major brands
Eurofins are a globally recognised network of accredited laboratories
Global Organic Textile Standard (GOTS) Certification
Eurofins is also able to provide third-party certification for GOTS.
Related Eurofins sustainability services
Fill the form to get the document
Why Eurofins Sustainability Services?

Specialist experience in leather, textiles, paper, packaging and plastics

Multiple testing facilities

Complete package from biodegradability to toxicity impacts and plant response
Can be linked with the microplastic analysis of degradant