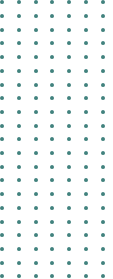 In a world where sustainability and environmental stewardship are key themes it is now important to be able to track, manage and understand the waste generated by your operations. Eurofins offers Ecogestor Waste management software solutions combined with expert services for managing waste.
To be able to sustainably manage operational waste, there is also a need to reduce the waste created during a product's lifecycle; from raw material, through manufacturing, to retail. For companies working towards achieving zero waste-to-landfill certification, a robust system of waste management is essential.
To help with this important challenge Eurofins has developed Ecogestor software tools for our customers and combined these with our expert services and support to provide comprehensive waste management solutions.
Ecogestor Waste software
The correct management of waste requires time-consuming control of documents and information from different sources to enable full waste traceability from origin to final destination.
Ecogestor Waste is waste management software that digitises legal records associated with waste management and communicates with third-party systems (governmental organisations or others), to automate information transfers, and obtain complete waste traceability.
Ecogestor Waste is therefore the digital tool that can help organisations demonstrate the traceability of waste to obtain Zero Waste Certification.
How Ecogestor Waste Software helps
Ecogestor Waste is accompanied by the technical support of a team of specialised experts who will help you with the initial software configuration and system maintenance, to optimise the management process; ensuring the complete waste life cycle is addressed.
Ecogestor Waste software features
Waste identification and characterization sheets, including animal by-products and derived products which are excluded from human consumption (ABPs)
Control of maximum authorised waste production
Management of treatment contracts and tenders
Electronic exchange of all legal documentation required for the transfer and control of waste
Automation of transportation bills of lading in accordance with the Agreement on Dangerous Goods by Road
Connections with other platforms and waste management software to transmit the information and official documents associated with each transferred waste
Chronological control of production and waste management
Benefits of Ecogestor Waste software
Digitisation of information to improve decision-making and achieve zero waste
Information control and agility in the response to administrative inspections and internal audits
Expert advice from a Eurofins team specialised in waste management
Related sustainable waste services
Fill the form to get the document
Why Eurofins Sustainability Services?

Specialist experience in leather, textiles, paper, packaging and plastics

Multiple testing facilities

Complete package from biodegradability to toxicity impacts and plant response
Can be linked with the microplastic analysis of degradant