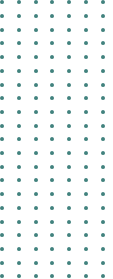 The need for supply chain transparency is increasing through both consumer, and legislation-led requirements.  Eurofins SIRA technology provides traceability testing and solutions which can be used to verify the source of a variety of consumer products and/or materials.
When a company has achieved good supply chain transparency, there is often a need to achieve material and product traceability. This means validating the materials used by your suppliers to ensure they are genuine and not sourced from sensitive or inappropriate locations around the world. A paper or computer-based transaction is no guarantee that the products specified are the ones delivered.
The foundation of Eurofins is the determination of origin using advanced techniques such as SIRA starting in 1987. From there the company has grown its authenticity competence centre and now offers a wide range of origin determination services and authenticity testing solutions.
Eurofins traceability solutions using Stable Isotope Ratio Analysis (SIRA)
Everything is made from atoms; by understanding the different characteristics of these atoms we are able to help reveal important information. Eurofins uses SIRA technology to investigate the atoms in a material to verify its origin.
What is an isotope
Chemical elements are made up of atoms and these atoms are the smallest part of a chemical element. An element's atom has a specific (invariable) number of protons in its nucleus, but the number of neutrons may vary, creating different "isotopes". The isotopes of a specific chemical element do not differ in chemical properties, but they have a different atomic mass (due to the varying number of neutrons).
Examples of stable isotopes
Hydrogen, with an atomic number of 1 (Z =1; because it has one proton), has two stable isotopes; Hydrogen 1H (one proton, one neutron) and 2H Deuterium (one proton, two neutrons)
Carbon, with an atomic number of 6 (Z = 6; because it has 6 protons) has two stable isotopes; 12C (6 protons, 6 neutrons) and 13C (6 protons, 7 neutrons)
Oxygen, with an atomic number of 8 (Z = 8; because it has 8 protons) has three stable isotopes; 16O (8 protons, 8 neutrons), 17O (8 protons, 9 neutrons) and 18O (8 protons, 10 neutrons)
Using stable isotope technology for traceability testing
Atoms, and their isotopes make up all natural things. Stable Isotopes persist in all natural materials and their ratio can vary depend on their environment and geographical location. Therefore, by studying the ratio of stable atomic isotopes, we can control the origin of food, materials and other objects.
At Eurofins we separate isotopes in a sample by weight using Isotope Ratio Mass Spectrometry (IRMS). The amounts and proportions of the stable isotopes in an analysed sample can be used to reveal an isotopic "signature". This signature can be matched with a database to control where materials are produced.
The SIRA database
Theoretically, any natural material can be traced to its origin using this technology provided that a database of credible reference samples has been collated. Eurofins has been building these databases for decades and has a large portfolio that can be used to compare against material samples.
At Eurofins, we specialise in feather and down origin testing, wood origin testing, wine origin testing, olive oil origin testing, meat origin testing, milk origin testing, egg origin testing, fruit juice origin testing, and cereal origin testing.
Eurofins traceability services
Eurofins sustainability services offers a range of traceability-related services
Fill the form to get the document
Why Eurofins Sustainability Services?

Specialist experience in leather, textiles, paper, packaging and plastics

Multiple testing facilities

Complete package from biodegradability to toxicity impacts and plant response
Can be linked with the microplastic analysis of degradant