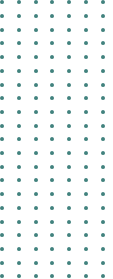 The ability to trace products and materials back to their source is essential for business credibility. It has been a requirement in the food industry for many years, and today legislation is being introduced or proposed for many other sectors.
Environmental, social and governance issues drives the need for supply-chain traceability and transparency. These include deforestation, pollution, animal welfare, worker safety, social exploitation, geopolitical issues, pollution, chemical contamination, and legislative compliance.
Traceability of materials
When a company has achieved good supply chain transparency, there is often a need to achieve material and product traceability. This means validating those materials from approved suppliers are used to make the products ordered. Fraud and corruption are common in some supply countries, and materials are routinely swapped for cheaper, lower quality and potentially harmful alternatives. A paper or computer-based transaction is no guarantee that the products specified are the ones delivered.
Blockchain does not guarantee traceability
Blockchain technology does not guarantee the authenticity of any product or material. Blockchain is only a way of storing data or information securely. There is no physical connection between the data held in the blockchain and the product that can validate that what is shipped is genuine or correct.
For Blockchain technology to be effective, it must relate to a physical, non-destructive identifier permanently embedded in the product or material. That physical marker must also be incapable of being copied to avoid counterfeits.
Raw cotton traceability
At Eurofins we use Stable Isotope Ratio Analysis (SIRA) to identify the origin of raw cotton to provide a profile that can control whether a sample has consistent chemical characteristics with a global database. This technology can be used to verify that the raw cotton that has been selected for your products aligns with known reference samples for that region. This enables suppliers to verify origin and confirm that the raw material has not been sourced from sensitive or embargoed regions.
Cosmetic ingredients and raw materials' traceability
We can detect and quantify chemicals which are forbidden and on the Restricted Substances List (RSL) for cosmetics products. Services cover
Regulations and toxicology

Validation of the material according to your blacklist and the reference material
Approval/evaluation of the new source
Updating regulatory documents such as the Product Information File, material certificates, etc.
Possible revision of the product safety assessment

Physico-chemical analyses
Eurofins traceability partnerships
Eurofins has partnered with two traceability technology providers that offer robust solutions to prevent supply chain fraud and reduce counterfeits.
DNA traceability system
The first system uses a synthetically generated DNA marker than can be added to products or materials at various stages to provide a unique identifier. Each DNA marker is unique and impossible to replicate or copy. The DNA marker can be applied to almost any material and then recovered at various points through the supply chain and verified. The technology is economical to apply and easy to test using
Optical tracers
This system uses optical tracers added to the product, providing a distinct luminescent characteristic to the material or product. This solution offers counterfeit protection through a combination of marking and single-source detection. The invisible product marking based on inorganic pigments enables an inseparable connection with the product. Laboratory testing or a handheld sensor can assist in achieving product validation thoroughly and economically. The results can be uploaded to a Block Chain portal.
Traceability using Stable Isotope Ratio Analysis (SIRA)
Eurofins specialises in testing to control the origin of materials using SIRA technologies including
Wood origin
Food and drink such as wine origin testing, olive oil origin testing, meat origin testing, milk origin testing, egg origin testing, fruit juice origin testing, and cereal origin testing
Contact details
Contact us today for your traceability testing needs.
Fill the form to get the document
Why Eurofins Sustainability Services?

Specialist experience in leather, textiles, paper, packaging and plastics

Multiple testing facilities

Complete package from biodegradability to toxicity impacts and plant response
Can be linked with the microplastic analysis of degradant