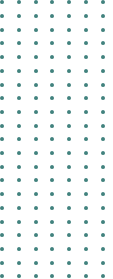 Eurofins is a Technical Assessment Body (TAB) enabling the CE marking of reusable and new, innovative construction products.
read more
With increasing scrutiny of brand and product claims by governments and NGOs, third-party certifications and verifications are an excellent way of providing your customers assurance that the product or service claims that you are making are true and accurate. Third-party certifications show commitment and compliance against a published or agreed measurable standard. Upon satisfactory assessment against a standard, a customer will often be able to use a logo or seal to publicise their achievements.
Why Eurofins Sustainability Services?
We are a leader in providing sustainability metrics and measurements in the form of testing, audits and analysis across a variety of business sectors.
We have expertise across sectors that includes food, agriculture, environment, materials, engineering, life sciences, construction, electronics, consumer products, cosmetics, packaging, clothing and footwear.
Our sustainability services are offered globally through our team of 61,000 people working out of 940 facilities in 59 countries.