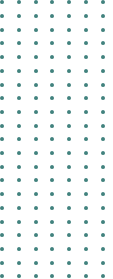 Consumers increasingly care about the provenance of their products and expect reputable brands to have responsible sourcing policies. Brands and retailers, therefore, have a growing requirement for traceability and transparency of their consumer goods supply chain, including feathers and down which are used in articles such as bedding and coats.
Eurofins offers feather and down geographic origin testing using a combination of analytical techniques that includes Eurofins' Stable Isotope Ratio Analysis (SIRA) technology.
Feather and down traceability through SIRA technology
By understanding different characteristics of the atoms that make up natural materials we can reveal important information. The study of atoms can control the origin of feathers and down, cotton, food, materials and other objects used in consumer products. Atoms for a specific element can vary depending on the number of neutrons and these are called isotopes.
Eurofins uses Isotope Ratio Mass Spectrometry (IRMS) to separate isotopes by weight. The amounts and proportions (ratios) can be used to reveal an "isotopic signature" of a sample that can be matched with a database to determine where materials are produced down to an individual country, and in most cases even to a region.
Eurofins feather and down origin testing scope
Eurofins COFRAC 1-0287 accredited feather and down origin testing can be offered on raw, partially washed and fully washed feather samples. The results are used to determine if the sample is consistent with our global, geographical, feather and down database to control and verify the origin of the sample.
Related Eurofins traceability testing services
Fill the form to get the document
Why Eurofins Sustainability Services?

Specialist experience in leather, textiles, paper, packaging and plastics

Multiple testing facilities

Complete package from biodegradability to toxicity impacts and plant response
Can be linked with the microplastic analysis of degradant