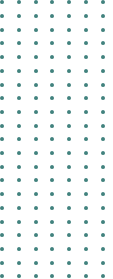 There are predictions that microplastics could have a similar impact on human health to asbestos calls for the World Health Organisation to declare microplastics a public health emergency has increased.
We know that microplastic contamination is found on land, in the air, the polar ice caps, and the oceans' bottom. They then end up in our food items like fish, salt and even in the waters we drink.
Most microplastics come from the degradation of non-biodegradable plastics entering the environment as waste or the shedding of fibres from synthetic clothing such as polyester. Research from the University of Plymouth suggested that one person wearing polyester garments could shed millions of fibres per year through general wear and subsequent washing.
These fibres have inevitably made it into our bodies. However, we have yet to understand the impacts on health and if these plastics degrade and release chemistry from the manufacturing process.
There are increasing efforts by retailers and manufacturers to understand the impact of their synthetic clothes and the plastics they use on the environment. We see the introduction of legislation in various parts of the world to protect human health and future environments from plastic pollution.
At Eurofins, we support our customers to understand the impacts of plastics and synthetic materials through various services.
Eurofins has invested in technologies that provide detailed microplastic analysis in the environment and have one of the world's leading microplastic testing and analysis services in this field. We can quantify and qualify microplastics in almost any media from water, to food, fish, sediment, sludge etc.
In addition, we can identify the propensity of materials to shed microplastics using various washing and or immersion techniques to in-house or The Microfibre Consortium published standards.
For those who want to take a preventative approach to plastic use, we can evaluate and validate the use of recycled content and provide biodegradability and disintegration testing.
Why Eurofins
One of the world's leading authorities on microplastic testing and analysis
Invested in state-of-the-art equipment such as Pyrolytic GC-MS, FTIR Raman Spectroscopy, Laser Direct Infrared technology LDIR
Laboratories located in Europe, US and Australia
Our white paper explains how microplastics shed by stimulating domestic laundry conditions
The Microplastics webinar is a 40 minutes' overview of the key factors you need to know about Microplastics
Fill the form to get the document
https://sustainabilityservices.eurofins.com/wp-content/uploads/2022/08/SpecialProject_Eurofins-SL-_-Microplastics-from-textile-sources_Whitepapper.pdf
Why Eurofins Sustainability Services?

Specialist experience in leather, textiles, paper, packaging and plastics

Multiple testing facilities

Complete package from biodegradability to toxicity impacts and plant response
Can be linked with the microplastic analysis of degradant