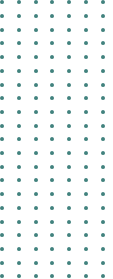 With over Eight billion people on the planet to feed and changing eating habits, sustainable food is increasingly important. At the same time, food accounts for about 25% of greenhouse emissions released into our atmosphere.
Eurofins offers a broad range of sustainable food services to address the growing need for safe food whilst also protecting our planet.
Our services cover the whole food supply chain and life cycle ranging from sustainable farming and agriculture, research and development of food-based products, through to sustainability-related food testing services, packaging solutions and manufacturing waste management.
Sustainable food packaging and contact materials
Any products or materials intended to come into contact with food shall not
Endanger human health
Cause any unacceptable change in the composition of the foodstuffs
Cause any deterioration of the organoleptic characteristics of the foodstuffs
Eurofins consumer product testing offers a range of testing and sustainable food packaging solutions for consumer food.
Sustainable food chemistry
Environmental pollution within our food supply chain due to human activity is leading to increased consumer-led self-regulated and legislative requirements, necessitating manufacturers to test food for harmful and toxic substances such as dioxins and polychlorinated biphenyls (PCBs), Per- and polyfluoroalkyl substances (PFAS), and food allergens.
We offer sustainable food chemistry testing services and analysis to detect and quantify a range of substances found in our food supply chain.
Eurofins' The National Food Lab (the NFL)
The NFL in the US offers a range of food services which can address sustainability concerns, from product design, consumer insights and sensory science, product and process development and agile innovation including
Alternate and plant-based protein functionality evaluation 

Product formulation with alternate and plant-based protein sources 

Upcycling of spent ingredients and raw materials 

Reduction and elimination of synthetic preservatives 

Texture analysis of plant-based protein products  

Consumer focus groups on purchase intent for sustainable products 

Sensory and shelf life evaluation of sustainable packaging 
Sustainable food development case studies
Eurofins' The NFL food and beverage consumer product development services are extensive, offering existing and novel strategies for sustainable food. Examples of sustainable food projects undertaken are presented in our sustainable food case studies.
Eurofins sustainable food services
Per- and polyfluoroalkyl substances (PFAS) in food
Fill the form to get the document