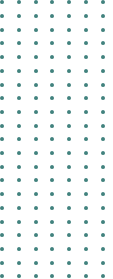 Some of the most significant sustainability sensitivities for the toy industry are linked to manufacturing locations, chemical compliance and the use of plastics, textiles, electronics and wood.
With an estimated 80% of all toys made in Asia, the regulations are far laxer when it comes to the use of hazardous materials is. Manufacturing plants can house hazardous chemicals, leading to land and water contamination.
Plastics
The toy industry is one of the biggest consumers of plastics globally. While many toys can be re-used, this does not happen at scale. Most toys end up in landfills where their breakdown leads to chemicals released into the ground and air, along with microplastic contamination.
Textiles
Textiles can be made from natural resources obtained from plants and animals, plus synthetic sources such as oil. If proper environmental protection protocols or due diligence is not applied, all raw material sources have significant ecological, social, and governance issues. The supply chain for these raw materials is often opaque and challenging to understand and manage.
Electronics
The creation of electronic devices typically involves significant quantities of commodity materials, including metals such as lead, copper, mercury, plastics and other casing components. The Blacksmith Institute has flagged the mining of raw materials such as these as some of the most polluting industries on earth.
According to reports from the Platform for Accelerating the Circular Economy (PACE). The electronics industry will generate 120 million tonnes of e-waste by 2050, adding to the challenges to the sustainability of the electronics industry.
Eurofins services for the toy industry
Sustainability manufacturing strategies
Fill the form to get the document