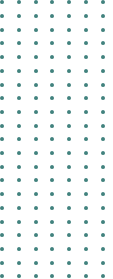 Electrical and Electronics (E&E) products play a part in nearly every aspect of our daily lives, from consumer devices to manufacturing technologies. The creation of electronic devices typically involves significant quantities of commodity materials, including metals such as lead, copper, mercury, plastics, and other casing components.
The Blacksmith Institute linked the mining of raw materials and manufacturing of these components to the most polluting industries on earth. Lead smelting and metal ore processing are ranked as the world's 2nd and 3rd worst polluting industries. Adding to the challenges of the electronic industry, experts expect it to generate 120 million tonnes of e-waste by 2050, according to reports from the Platform for Accelerating the Circular Economy (PACE).
There is little recycling of electronic components despite many items containing precious metals. Where electronics recycling occurs, the conditions and hazards for the people involved are significant.
Electronic products also require energy, a major contributor to greenhouse gas emissions. Energy efficiency in devices is now a major factor in legislation, and the purchasing decision for consumers and businesses when selecting electronics.
Energy efficiency testing and Energy Star ratings
Eurofins provides energy efficiency assessments and is a recognized Energy Star assessor for a wide range of electronic equipment such as desktop computers, notebook computers, tablets, servers, luminaires, LED lighting, fluorescent lighting telephones, and vending machines, refrigerators etc.
Our laboratories can also perform Energy Star on-site and performs energy testing for Natural Resource Canada, California Energy Commission, and the EU Ecodesign Directive.
The following energy efficiency and certification services are available from our global team
EU EcoDesign Directive 2009/125/EC
EU Regulation (EC) 1275/2008, EU 801/2013 for power consumption limits
Energy Labelling Directive EU 2017/1369
Australia and New Zealand MEPS

AS/NZS 4474.1 / 2 household refrigerated appliances
AS/NZS 2040.1 / 2 electric washing machines
AS/NZS 5815.1 / 2 computer monitors
AS/NZS 4665.1 external power supplies

Saudi Arabia

SASO 2664,2892, IEC62552 household refrigerated appliances
SASO 2885 electric washing machines
SASO 2870, 2902, lighting products

South Africa

SANS 1691; household refrigerated appliances
SANS 1695 electric washing machines
Chemical compliance testing for Electrical and Electronics
Eurofins Consumer Products Testing (CPT) offers a range of chemical testing for regulatory compliance in the Electrical and electronics industry.
REACH and RoHS
We offer chemical compliance testing to REACH and RoHS protocols for electrical and electronics (E&E) products.
Per- and Polyfluoroalkyl Substances (PFAS)
Eurofins offers PFAS testing for Electrical and Electronic products including targeted testing and Total Fluorine (TF) and, or, Total Organic Fluorine (TOF) screening for all fluorine-containing chemicals using as an indicator of PFAS contamination.
Related Eurofins services
In addition to the sustainability services above, Eurofins E&E offers a full suite of testing, inspection and certification services for he electrical and electronics industry including Safety, Radio, Wireless, Medical device services
Fill the form to get the document