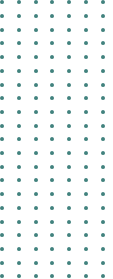 Sustainable cotton signifies the cultivation and production of cotton that minimises environmental detriment and enhances socio-economic conditions for individuals engaged in its yield and manufacture. It, therefore, has an impact on the whole textile product value chain affecting growers, manufacturers, retailers and brands.
Many companies involved in textile products have committed to using more sustainable cotton in their products as part of their sustainability strategies.
Sustainable cotton practices
Several factors contribute to making the cotton supply chain more sustainable. Sustainable cotton farming and sustainable cotton manufacturing involve practices that are designed to minimise environmental impact, improve social conditions, and enhance economic viability.
Cotton origin traceability and supply chain traceability
Knowing the full journey of the cotton, from field to finished product, to ensure that all stages of production meet sustainability standards is key to a sustainable cotton supply chain.
Reduced use of chemicals
Conventional cotton farming uses a large number of synthetic fertilisers and pesticides, which can harm the environment and pose risks to human health. Sustainable cotton farming reduces or eliminates these chemicals, often favouring natural or organic alternatives.
Traditional dyeing and finishing processes can be very polluting, releasing harmful chemicals into the water and air. Sustainable manufacturing often uses low-impact dyes and finishes that are less toxic and degrade more easily in the environment. The final product also needs to be tested for chemicals of concern for regulatory compliance.
Water and waste management
Cotton is a water-intensive crop, so managing water use is a significant aspect of sustainability. Sustainable cotton farming practices can include drip irrigation, rainwater harvesting, and other methods to reduce water use and protect water quality.
Sustainable cotton manufacturing processes aim to increase the efficient use of water and other resources during the manufacturing process, minimise waste and find ways to reuse or recycle waste that is produced.
Soil health
Practices that improve soil health, such as crop rotation, cover cropping, and reducing tillage, are essential in sustainable cotton farming. Healthy soils are more productive and more resilient to pests and climate extremes, and they can also store more carbon, helping to mitigate climate change.
Socioeconomic fairness
Sustainability isn't just about the environment; it's also about people. Sustainable cotton farming and manufacturing should ensure decent working conditions and respect worker rights.
Sustainable cotton supply chain
Even when grown and manufactured sustainably, there are challenges in ensuring traceability and enforcing sustainability standards across the global cotton supply chain.  With continued investment, improvement, and the introduction of more global regulations, sustainable cotton has the potential to be a significant part of a more sustainable textile industry.
Sustainable cotton practices are encouraged through legislation around supply chain transparency and traceability, and certified by various programs and initiatives such as organic certification, textile exchange standards and soil carbon health.
Sustainable cotton supply chain services
Eurofins offers services to help ensure sustainable practices across the entire cotton supply chain, from farm to finished product.  Contact us now or follow the links below to find out more.
Fill the form to get the document