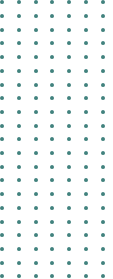 Sustainable manufacturing revolves around the process of making products that do not deplete natural resources, create a negative impact on the environment, or harm people involved.
The manufacturing process of most products and materials involves the use of raw materials, chemicals, water, energy, and people. It often generates solid and liquid waste and produces emissions and by-products. The manufacturing of products and materials can make a substantial impact on the environment and people if the operation is not appropriately controlled.
For brands and retailers, the manufacturing supply chain contain the most significant risks and impacts on the products they sell. It is vital that the implications and ramifications of the supply chain and the risks are understood to manage and mitigate them effectively.
Eurofins has an extensive portfolio of products and services to support in the management, control, and improvement of the manufacturing processes.
Protecting the people
We offer factory audits through our assurance team, covering social, environmental technologies, and security compliance. Eurofins, a leader in industry standards and audit associations, has received recognition for their excellence in third-party sustainability audits from companies including the Association of Professional Social Compliance Auditors (APSCA), amfori BSCI, Sedex SMETA, Social & Labor Convergence Program (SLCP), Worldwide Responsible Accredited Production (WRAP) and the Initiative for Compliance and Sustainability (ICS).
Managing the chemistry
It is impossible to make materials and products without chemistry. The chemistry used may be harmful or potentially toxic in some cases and needs careful storage, handling, and use. Poorly manufactured chemicals can contain contaminants that are toxic to humans and persistent in the environment.
To help manage the chemistry, Eurofins offers a wide range of support.
Environmental, Social and Governance audits
When manufacturing materials and products, it is helpful to look at a manufacturing plant holistically. Eurofins offers :
Manufacturing metrics such as carbon, water, waste and chemical discharge are essential for many brands that want to publish credible ESG reports. To support this demand for credible metrics, Eurofins provides:
Fill the form to get the document