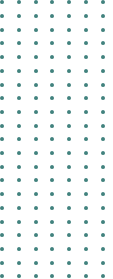 Since the start of the Covid-19 pandemic, the global use of cleaning products for professional and household use has shown a drastic increase due to consumer awareness and changing habits. The rapid growth in the use of these products required manufacturers to rapidly up-scale their manufacturing processes.
Detergents and chemical products for household and professional use
Post covid-19 pandemic, there are increased requirements for sustainable detergents, not just through legislation, but also through consumer-led demand for greener cleaning products. Eurofins sustainability experts offer a range of services for household and professional cleaning products to help manufacturers meet changing requirements; from raw materials, through social audits, to sustainable waste.
Consumer and professional detergent products lines we serve include
Laundry detergents and softeners
All-purpose cleaners
Dishwasher products
Air fresheners
Toilet care
Fabric care
Biocide products – disinfectants and insecticides
Sustainability services for cleaning products
Eurofins' sustainability services for detergents and chemical products for household and professional use include
REACH
Microbiology testing
Fill the form to get the document