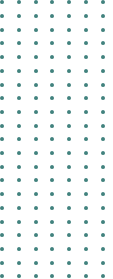 The volume of waste created continues to increase, and every year, 2.1 billion tonnes of waste is disposed to landfill globally. The impact is significant, with potentially toxic compounds from degrading materials leaching into the land, rivers, and oceans.
This waste is generated pre-consumer, in the manufacturing supply chain, and post-consumer. With increasing volumes of waste to landfills, we must consider the eco-design and focus on reducing waste, extending lifespan, post-consumer recycling, reducing virgin material, and the end-of-life impact of the materials and the packaging we use.
Reducing waste in manufacturing
The manufacturing process will typically generate solid and liquid waste and produce emissions and by-products. Manufacturing can create a significant impact on the environment and the people if not controlled appropriately.
Durability and reparability
Sustainability is moving towards durability and reparability, away from "throw-away consumerism". To be able to compare products against these criteria measurements and metrics must be created.
Post-consumer waste
The waste generated by disposing of packaging and product is a significant problem. With the polluter pays principle, retailers must consider the materials they use and how to dispose of them.
Our goal at Eurofins is to provide services to support retailers and manufacturers in assessing their products and materials for end-of-life and durability assessments.
Material sustainability metrics
Fill the form to get the document