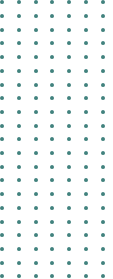 Regulatory changes and consumer demand for proof of sustainability relating to hygiene, paper and pulp products is putting increased pressure on manufacturers to meet these continuously developing market requirements. Our range of services can help manufacturers achieve and provide proof of these requirements.
Our network of accredited laboratories and expert teams can help ensure you meet the necessary sustainability legislative standards and your company's sustainability goals.
Consumer hygiene, paper and pulp product ranges served include
Raw materials
Cotton
Para-pharmacy
Toiletries
Paper
Wipes
Feminine hygiene
Baby hygiene
Adult incontinence
Toothbrushes
Razors
Sponges
Hygiene, paper and pulp services
Eurofins' global network of laboratories offers sustainability services for hygiene, paper and pulp products covering
Expert and technical services for requirement specifications
REACH
Ecolabelling
Allergy testing
Microbiology services
Contact us now to find out about our full range of sustainability services for Hygiene, paper and pulp products.
Fill the form to get the document