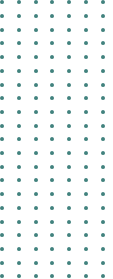 Agriculture is the world's largest industry, with an estimated 1.2 billion people relying on it for employment and food security. With the global population expected to be 9.7 billion by 2050, farming is critical for food supplies and contributes up to 25% of GDP for some developing economies.
Farming is necessary, but the environmental impacts of food and agricultural production are substantial.  Experts project farming generates over 20% of the world's greenhouse gases and contributes to deforestation, pollution, and general environmental degradation.
When performing agricultural operations sustainably, they can preserve soil health, restore habitats, and protect sensitive areas such as forests and wetlands.
The demand for sustainable agricultural resource management is growing. At Eurofins, we can support farmers with crucial metrics and services that enable them to make informed and sustainable decisions. We support the European Union Farm to Fork strategy so farmers get the proper support to put our food production on a sustainable path. Our goal is to support farmers and facilitate the appropriate selection of raw materials used for food and consumer products.
Two divisions to support our customers
Eurofins Agro Science
Eurofins Agro Science division supports our customers with field research and the development of new technologies to improve farming efficiencies, increase yields, reduce waste, and minimise or eliminate the impact on humans, biodiversity, and the connected environment.
Eurofins Agro
Eurofins Agro division supports farmers to deliver effective management, ensuring healthy, viable and sustainable farming. In a competitive and global industry, it is essential to have accurate and specific data to ensure crops are optimized while minimizing environmental impacts. We deliver accurate metrics and data that enable informed and sustainable daily decision-making.
Fill the form to get the document