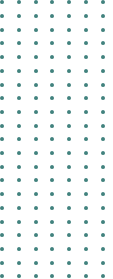 Sustainable agriculture uses farming practices that consider optimized ecological cycles. The approach is also sensitive toward soil and plant health, microorganisms and their relationship with the environment. Sustainable farming uses methods and practices that are environmentally sound, protect human health, and surrounding biodiversity while being economically viable.
NGOs have raised concerns about the negative impact of farming on the environment over the years. Some of the most detrimental practices of non-sustainable agriculture are:
the creation of intensive monocultures,
deforestation and land clearing for animal or arable re-purposing,
growing and producing genetically modified crops,
the use of pesticides and other chemicals to protect or enhance performance,
increasing use of chemical fertilizers and the resultant eutrophication, intensive agriculture and animal farming,
Thankfully, there is an increasing consumer awareness about the ever-growing need for more environmentally friendly food production methods and the importance of sustainable production of raw materials. To address these concerns, Eurofins Sustainability Services can provide comprehensive support and roadmaps for farmers to embrace sustainable farming practices.
To learn more about how Eurofins Sustainability Services supports sustainable farming, click the link:
Fill the form to get the document