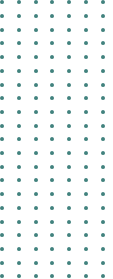 The retail and manufacturing sectors must start embracing the topic of sustainability if they want to stay relevant in today's economic market.  By developing and maintaining well-structured Environmental, Social and Governance (ESG) strategy companies can expect to gain a competitive advantage, while seeing an increase in sales and profitability.
Major funding institutions and financial portfolio holders require evidence of effective sustainable Environmental, Social and Governance strategy as part of their due diligence process.
A credible sustainability strategy is essential for business; however, developing a sustainability strategy that addresses supply chain risk can be complex. Often small retailers and manufacturers do not know where to start.
How can Eurofins help?
Our goal at Eurofins is to help our customers develop authentic sustainability strategies supported by credible metrics to demonstrate actions and progress.
Materiality assessments
Eurofins expert services can facilitate sustainable strategy thinking and set realistic and achievable goals
Work with internal and external stakeholders to align on a series of sustainability strategies
Enables staff at different levels to submit ideas to create sustainable practices
Gathers stakeholder perceptions together to determine priority and relevance
Sustainability goals and measures set
Benchmark progress against competitors and aspirational peers
Develop a strategic plan to deliver short-term wins and sets long-term goals for improvement
Fill the form to get the document