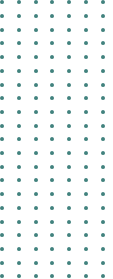 The extraction and creation of raw materials can be the most damaging aspects of a product's life cycle.
Often raw material sources can require significant amounts of land, use large amounts of water and energy, use potentially harmful chemistries, and create solid, liquid and gaseous emissions. This means that those involved in the sourcing of products should fully understand the potential impacts of the raw materials they use.
To gauge and assess the impacts brands must understand their supply chains, which is a challenge for many. Many brands will understand their direct suppliers well but often have little visibility further up the supply chain into tier 2, 3, 4 and beyond. Without this transparency, it is impossible to understand the impacts fully and manage supply chain risk effectively. For many of our customers, our supply chain mapping service is a logical first.
Those who do have a good understanding and transparency of their raw materials may want to better understand the life cycle of the manufacturing and the end-of-life impacts so informed choices can be made. Our customers may want to verify if materials are biodegradable, compostable, organic, free of hazardous chemicals and bio-based rather than non-sustainable fossil fuel-based synthetics.
We have a development lab for those interested in developing new sustainable materials. Our development lab has a pilot manufacturing facility where technicians help our customers bring their novel material concepts to viable product samples. The development lab has wet processing, dyeing and finishing facilities dedicated to manufacturing, testing, and analyzing materials. We have supported the development of many mycelium, plant and waste-based materials concepts, many of which are now market available.
Eurofins can help our customers create transparency in their supply chain and validate raw materials characteristics and compliance, click the link for more details of our sustainability services:
Novel material development
GOTS (Global Organic Textile Standard)