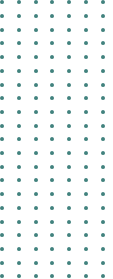 Sustainable living and manufacturing are essential as the global population grows and human impact increases. The population must become more efficient in using resources if it is to continue without negative consequences. Sustainability will influence every aspect of life. 
Sustainability is one of the most important marketing topics in retail today and is driving sourcing, buying, manufacturing, marketing, retailing and consumer behaviors. Global conferences, such as COP26, dominate dialogue in Governments and consumer thinking, that demands and sets that ambitious targets supported by new legislation to leverage positive change. Much of this legislation will require reporting and validation displayed through claims, commitments, labels, and certification. New legislation to prevent "Green Washing" also requires these claims, labels, and responsibilities to be backed up by metrics and measurements and validation. 
The European Business Review estimates that the sustainability market will be worth USD12 Trillion per annum by 2030, driven by the UN Sustainable Development Goals. Fortune Business Insights predicts that Investment from Government agencies coupled with the demand for sustainable products will see a compound organic growth rate (CAGR) of 20.3% until 2028. Forbes also sees leading companies using sustainability as a market differentiator to drive sales. 
We can conclude that the market for sustainable products and services is substantial. 
To maximise the potential of the sale of sustainable products, retailers must fully understand their supply chains and the impacts of their products. In many cases, to make credible marketing claims about products, testing, measurement, and third-party validation will be required. 
Eurofins can help with the validation of claims and third-party verification and offer strategic support and expert service advice to those customers who want to start the sustainability journey and need to develop and implement a sustainability strategy. 
Eurofins sustainability services for the retail supply chain include
Verifying and validating product claims