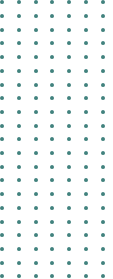 There is growing demand from consumers to buy sustainable products. Unfortunately, false or misleading claims dominate the industry, and many countries are bringing in anti-greenwashing legislation to prevent it.
It is vital to validate sustainability claims made by products with approved measurements and metrics. Ideally, independent, third-party companies, like Eurofins, should perform these audits to ensure impartiality and unbiased reports
Vegan Lifestyle – vegan verification of materials
Although not all vegan products are sustainable, this lifestyle choice often takes sustainability and animal welfare in mind.
Unfortunately, many products that claim to be vegan do so based upon simplistic assessments or incorrect assumptions. Many products claiming to be vegan use animal-based chemicals and adhesives. Eurofins have developed a credible vegan verification
test allowing brands and suppliers to make genuine, authentic claims about their products.
The Vegan Society in Europe and BeVeg in the USA approve Eurofins' Vegan.
Why Eurofins
A focus on customer service, quality, and integrity

 

Global offering with significant experience in key international locations

 

Industry pedigree with 58000 employees in 900 laboratory locations in 54 countries

 
Material sustainability metrics
Fill the form to get the document